The project aims to identify food constituents acting on free fatty acid receptors and study how these may exert beneficial or detrimental effects on the development of type 2 diabetes (T2D) and other metabolic diseases.
Selective receptor modulators will be developed and used as tools to study the roles of the FFARs in T2D in vitro and in vivo. Food constituents with specific activity on FFARs will be investigated further in clinical studies with healthy and diabetic individuals.
We anticipate that the project will provide new insight into the molecular effects of food constituents on T2D and thereby contribute to the development of improved diet plans, effective nutritional supplements and functional foods to assist the prevention and management of T2D and other metabolic diseases.
Key objectives
Identify and study food constituents acting on FFARs
Provide synthetic agonists and antagonists of these receptors
Elucidate the roles of the FFARs in T2D, obesity and metabolic diseases
Strategy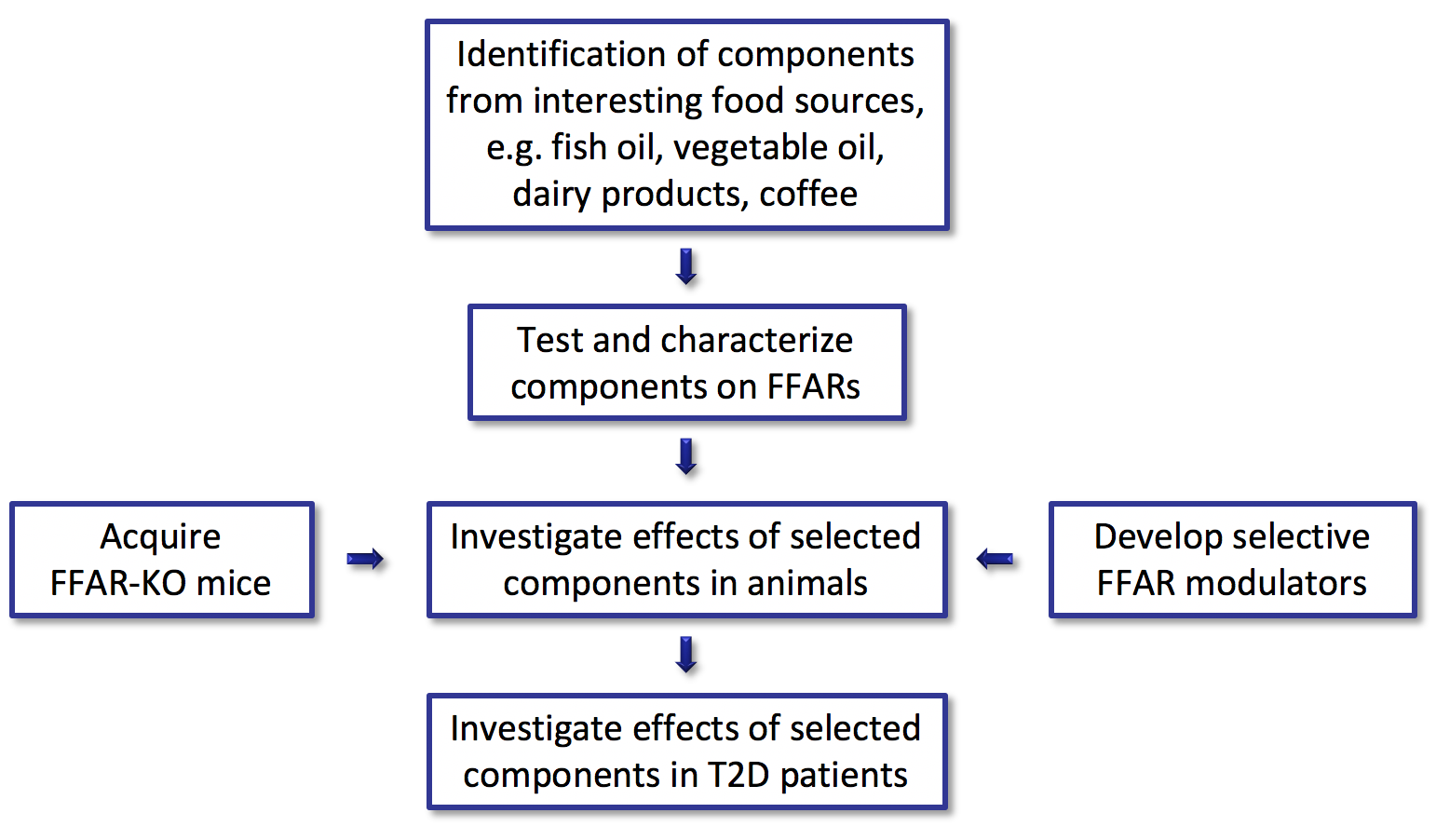 Read more about the project on FFARMED.dk
The project is supported by the Danish Council for Strategic Research and Innovation Fund Denmark from January 2012 to April 2019.